The Virginian Station
The restoration of the Virginian's Roanoke passenger station is the Chapter's largest project to date and we are proud to announce, that after almost losing this charming station to a fire in 2001, the restoration of the station is complete. The station is presently under lease to Jim Schaal Catering.
Station History
The Virginian Railway Passenger Station in Roanoke was built in 1909, and completed in 1910. This depot, the Virginian's most significant brick station, is one of just a handful of Virginian buildings remaining. It served as Roanoke's Virginian station until the cessation of passenger service in January 1956.
On the night of January 29, 2001, 45 years to the day of the Virginian's last passenger train operation, a major fire nearly destroyed the station.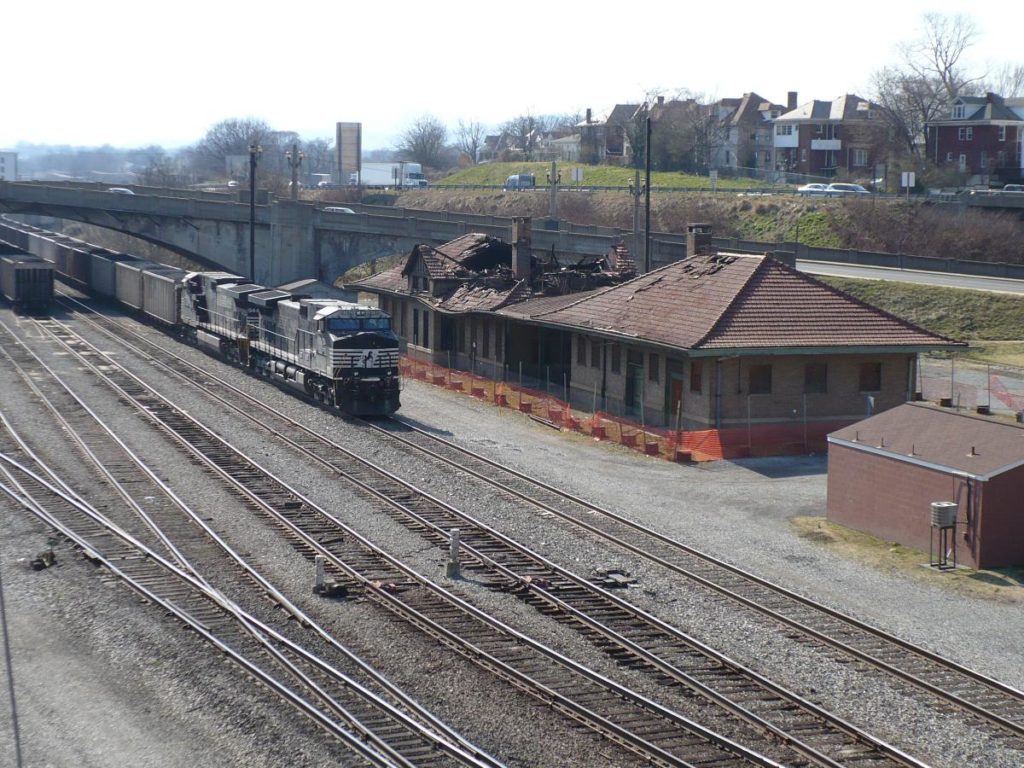 Ownership of the station was transferred by Norfolk Southern Corp., successor to the Virginian Railway, to the Roanoke Chapter of the National Railway Historical Society (the "Roanoke Chapter NRHS" in 2005).  The passenger station building is leased to a commercial tenant to provide an income stream to sustain future building operations and costs. 
After years of planning and work by the Roanoke Chapter NRHS and other organizations within the region, the station had a complete restoration, reopening in July of 2016.
Photos of the station restoration work
The Roanoke Chapter NRHS would like to thank the Virginian Station Committee. Without these individuals and their drive to preserve this important piece of Virginian Railway and Roanoke History this fine station would not be here today.

Committee Members: Jim Cosby, Skip Salmon, Alison Blanton, Barry Rakes, George Kegley, Henry Scholz, Jeff Sanders, Landon Gregory, Eddie Mooneyham, David Foster, Dewey Houck, Jim Overholser, Dorr Tucker, Ken Miller